Chinese Fapiao
We provide formal Chinese Fapiao (electronic Fapiao or paper Fapiao) to provide customers with convenient and flexible reimbursement vouchers.
Common Fapiao items are:
Paper translation and proofreading fee, paper editing fee, paper translation service fee, paper translation fee, paper editing and proofreading fee, paper language editing fee, paper revision fee, education consulting fee, document translation fee, document retrieval fee, data analysis fee, paper duplicate checking fee, paper publication consulting fee, graphic design fee, paper layout fee, etc.
Sample Fapiao: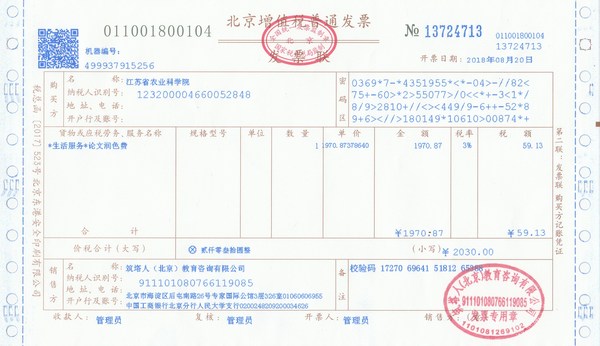 If you choose to use paper Fapiao, please inform us of your Fapiao receiving address, recipient's name and phone number, and we will send it to you by courier.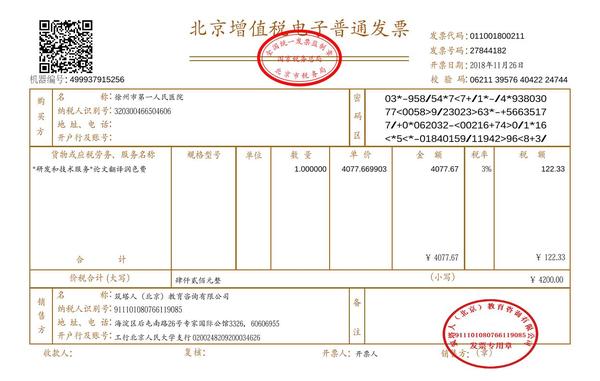 If you choose to use an electronic Fapiao, we will send the electronic Fapiao to your email, QQ or WeChat. You can choose to receive the download link in PDF or JPG format.